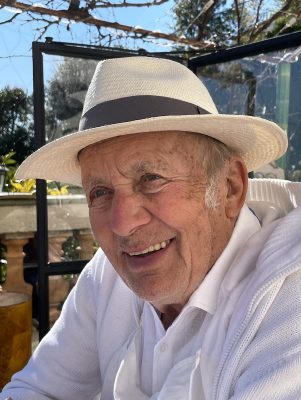 Gilbert Portanier
ceramist painter
Gilbert Portanier is one of the ceramists who contributed to the revival of French ceramics from the 1950s to the present day.
Established in Vallauris since 1948, He is known for its variety of forms that range from the most classical and structured to the most baroque. He is often called «le Magicien des Couleurs».
The creations of
Gilbert Portanier
Art is made by two, I propose and you dispose, I started, it is up to you to perfect the meaning and emotion that will accompany the life of the work. Things are not as inert as we think.
This film, made on the occasion of Gilbert Portanier's 90th birthday, is intended to show the artist at work, capturing moments of inspiration, creation, his thoughts and his choices. Here are some selected extracts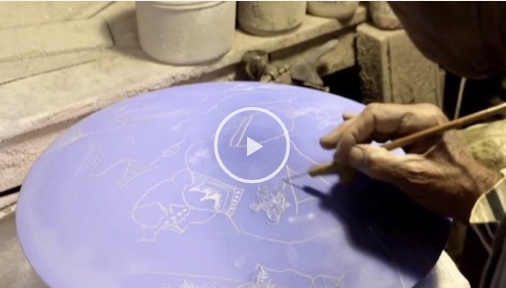 All human beings have asked themselves big questions. Artists are content to dream up the answers.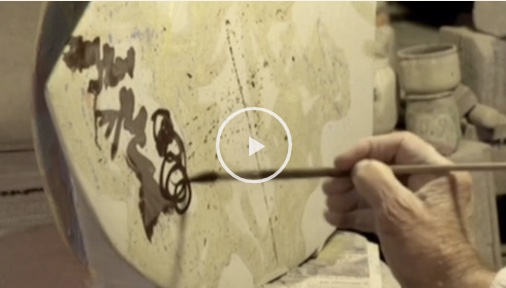 We start out confused, but the fingertips have the perfect knowledge which makes sense and has a purpose.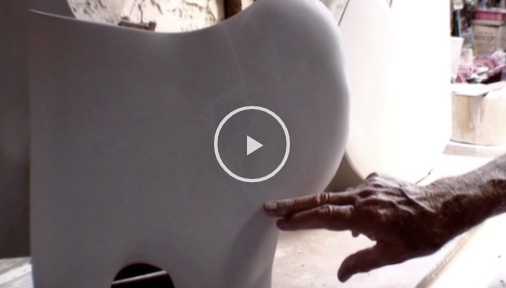 The hand is much freer than the head which is constrained by knowledge. The hand always remains free.


Writing is something that cannot be replaced. Men make decisions when writing, writing is a fingerprint..
Visit the Gilbert Portanier gallery workshop in Vallauris
Place of poetic inspiration, l'Atelier-Galerie Gilbert Portanier is open to the public during the Summer and by appointment.
It is an exceptional place that retraces the course of the painter-ceramist, where a selection of his works are exhibited.
Address : Gilbert Portanier Gallery – Workshop, 8 Chemin des Potiers, 06220 Vallauris.
Open this year 2023  : from June 19th to September 17th , everyday except Sunday, from 10am to 7pm and by appointment.
Information : +33 06 63 54 80 58
Find all the works of Gilbert Portanier through various books.